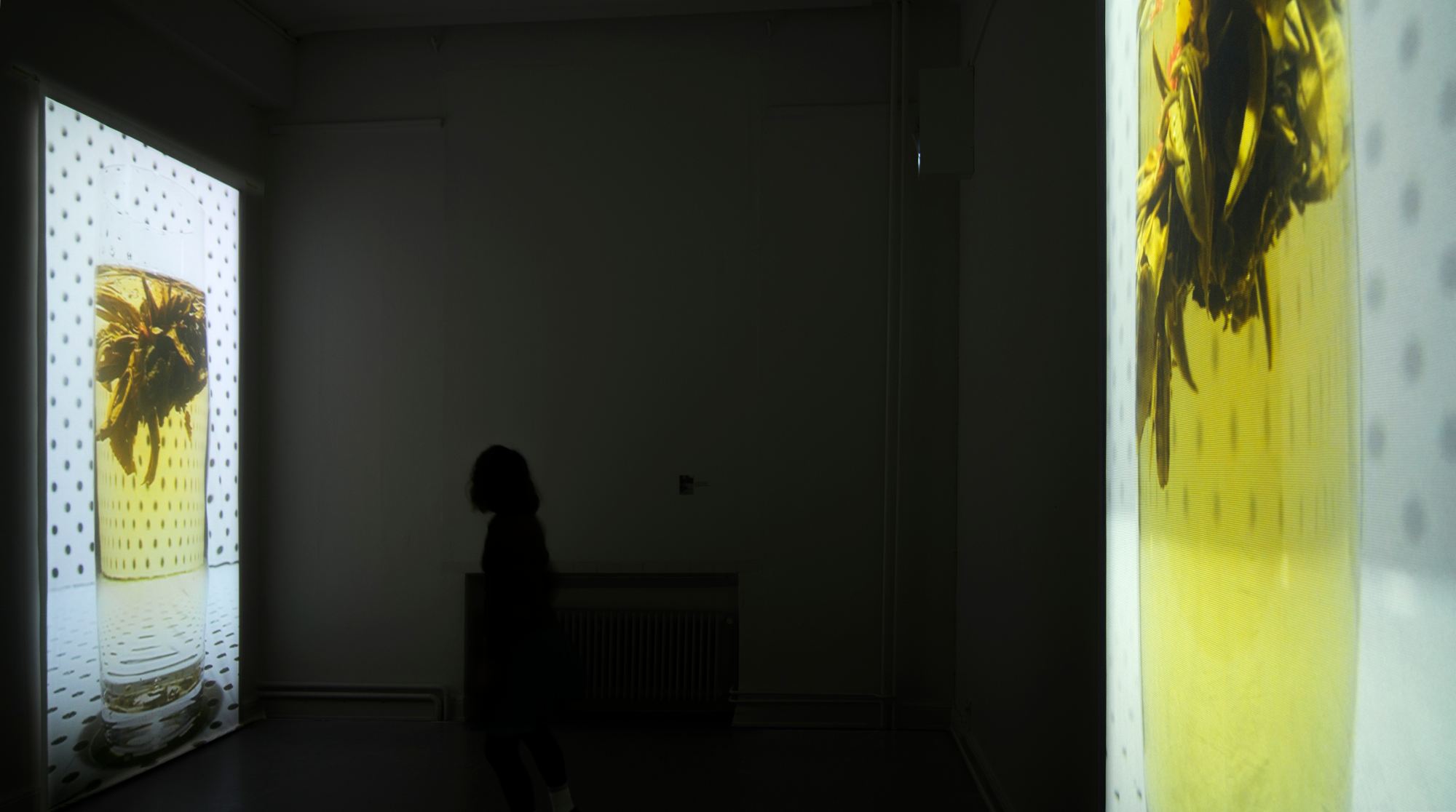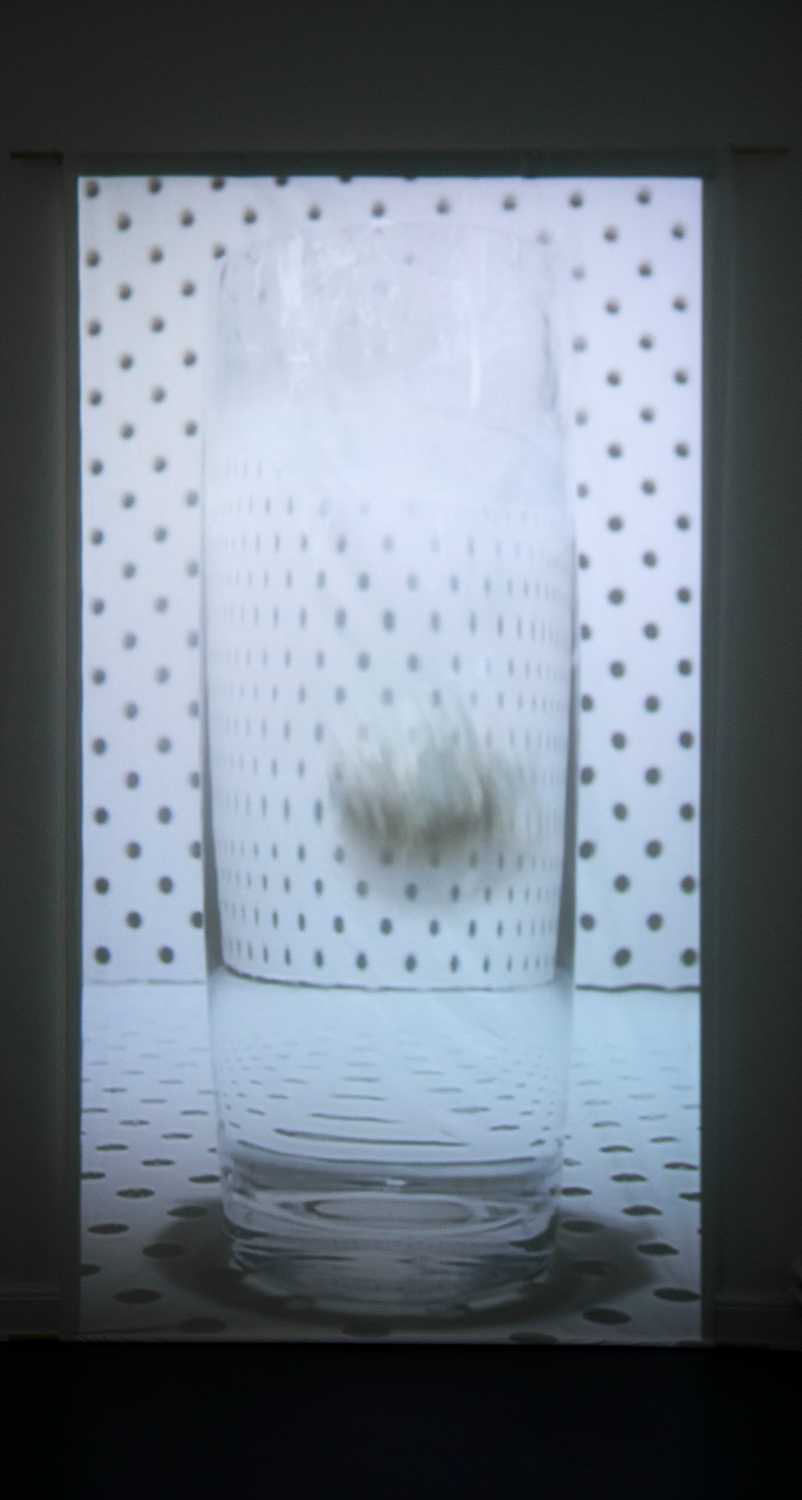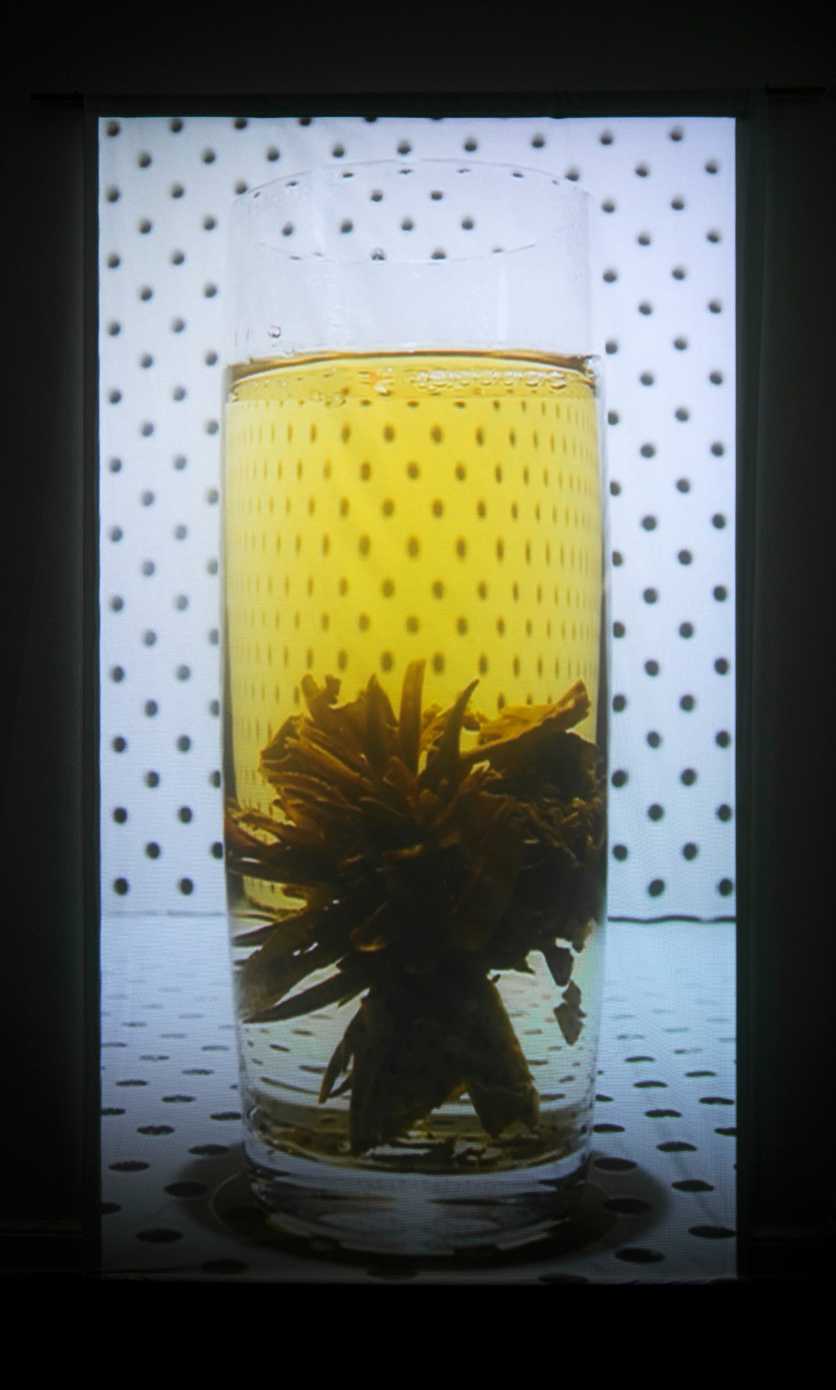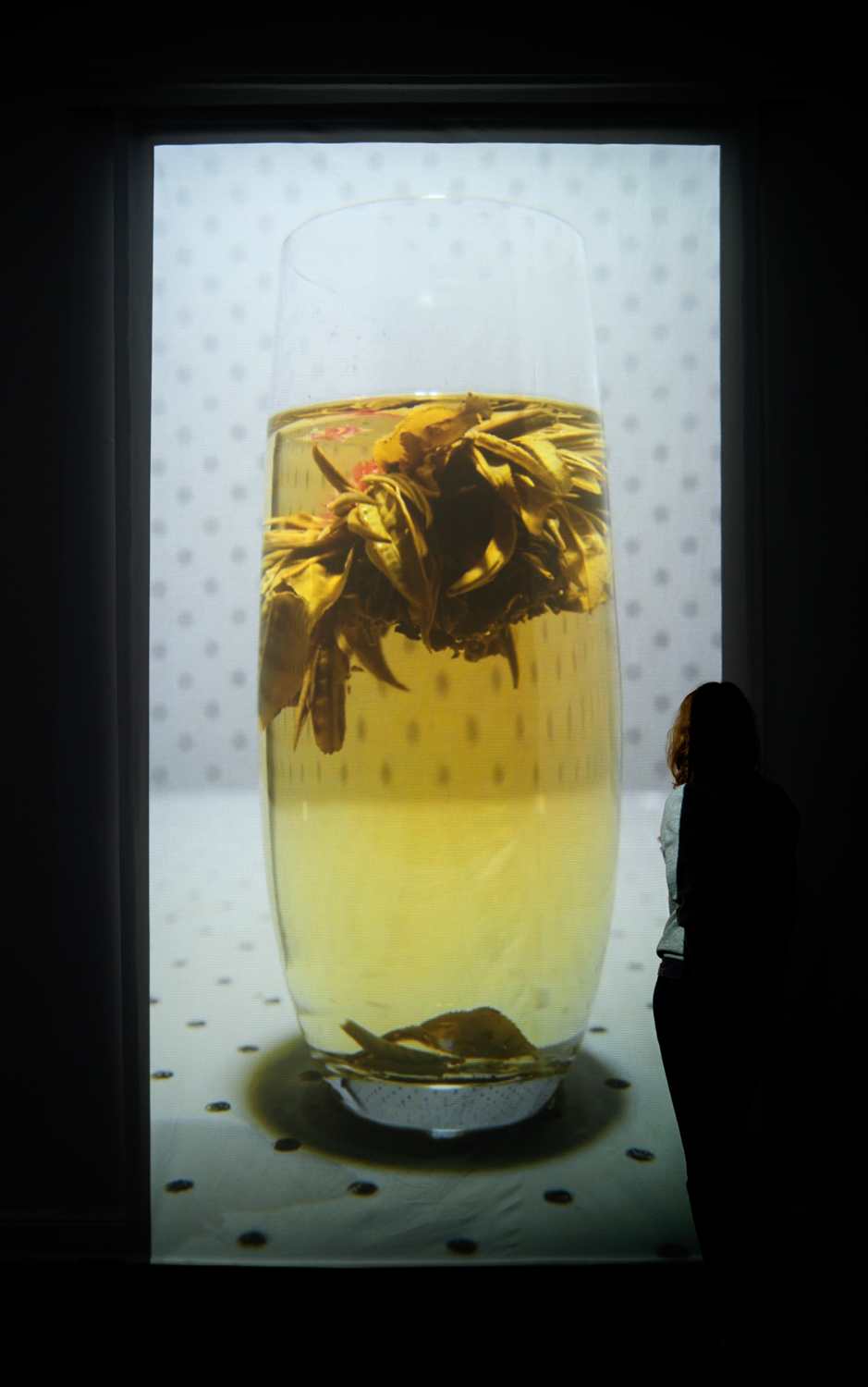 Your current location is temporarily unavailable, 2014

Two-channel video installation, 6 min (loop), 2 x 5 m, University of Fine Arts (HFBK) Hamburg 2014
The title of the piece "Your current location is temporarily unavailable" came from a notification on my cellphone that I had received while trying to determine my location in China.
While living there, I let a tea flower fall into water, filming it slowly expand. Back in Germany, I recreated the same mis-en-scène, using the perforated backdrop, transparent glass, and same type of tea flower to refilm the image that had perfectly described my impression of being in China.
I won't say much more about these videos apart from one fact: In them, the color of the water deepens over the course of 6 min, turning the intensification of color into an indicator for time elapsing.
The installation consisted of these two shoots shown in two large projections (2 x 5 m) arranged slightly across from each other. On the wall next to the projections, the audience could read the GPS data (e.g., 53° 34′ 02.0"N 10°01'56.0"E) of both shooting locations in China and Germany. The GPS data in Germany corresponded to the exact data of the room in which the piece was shown, thereby revealing it to be both the location of shooting and showing – both action and memory overlapping.