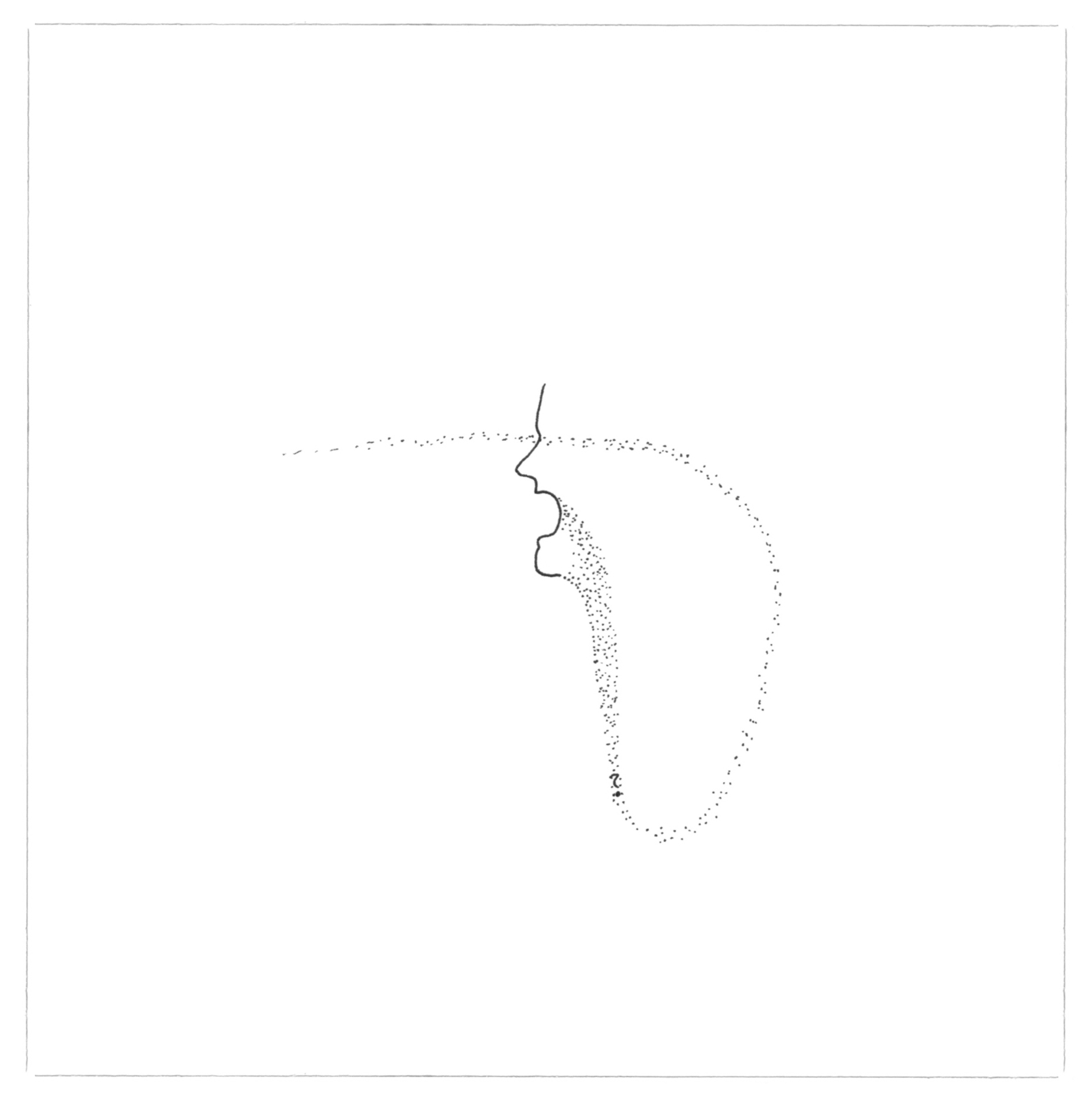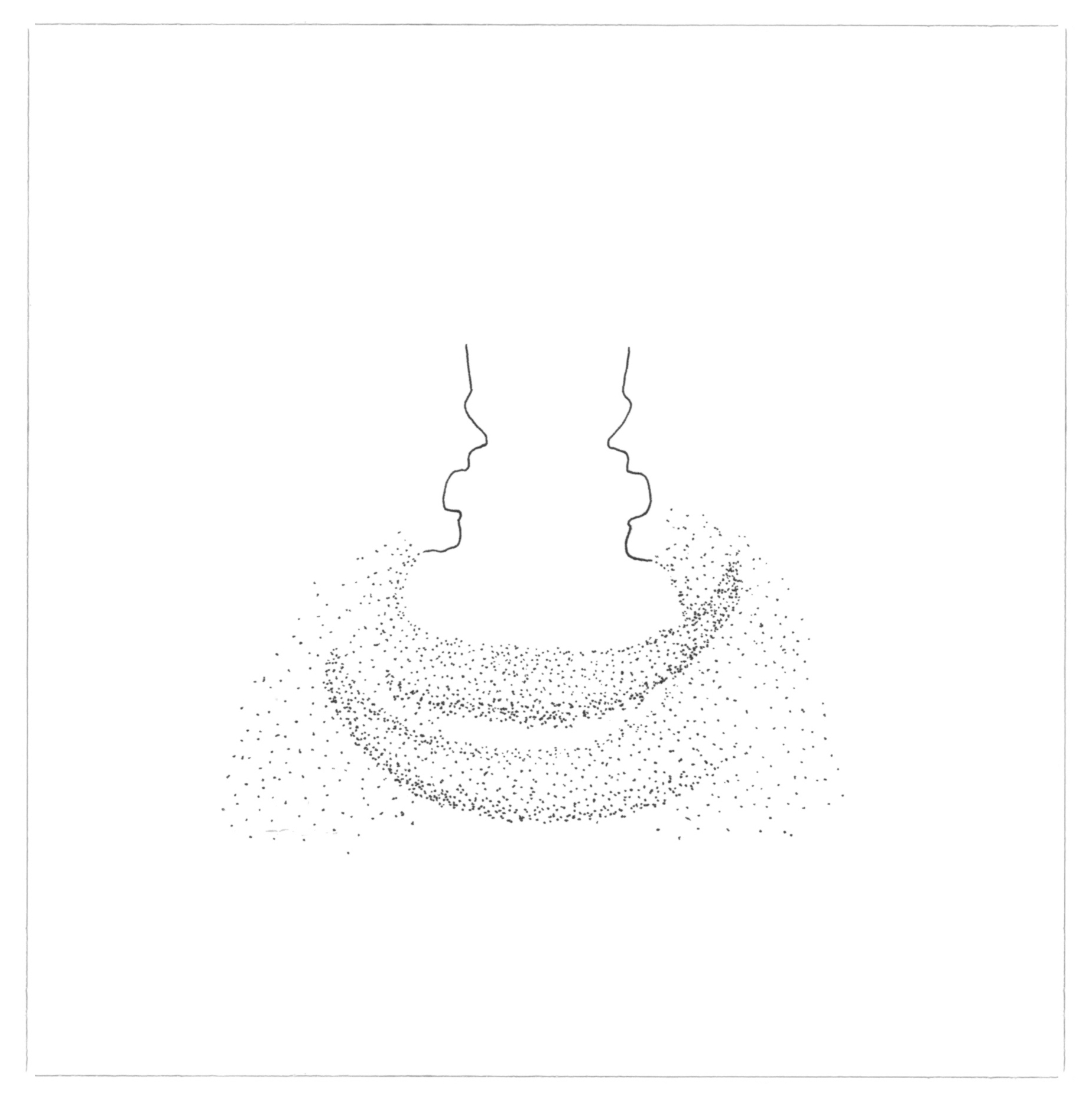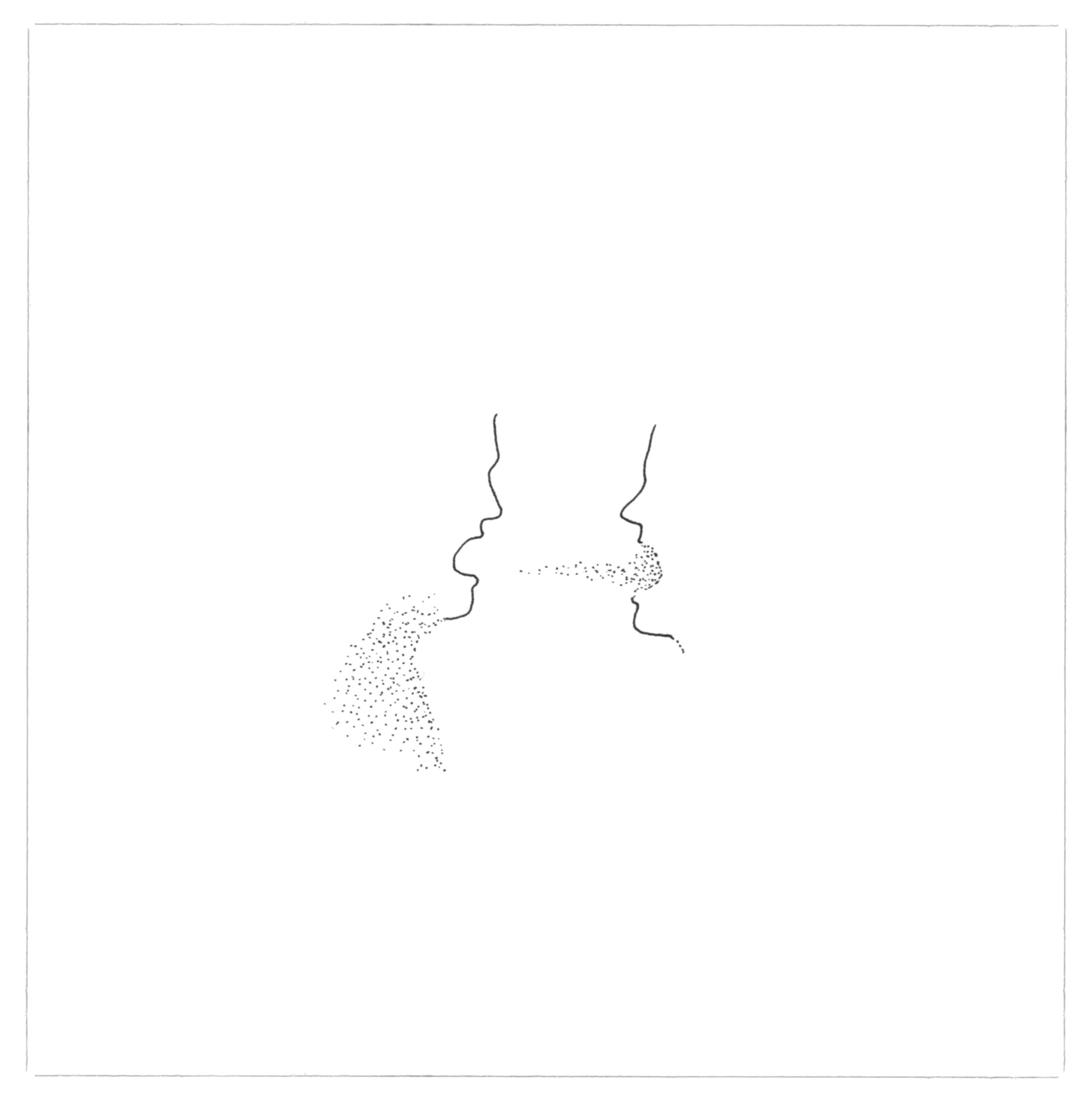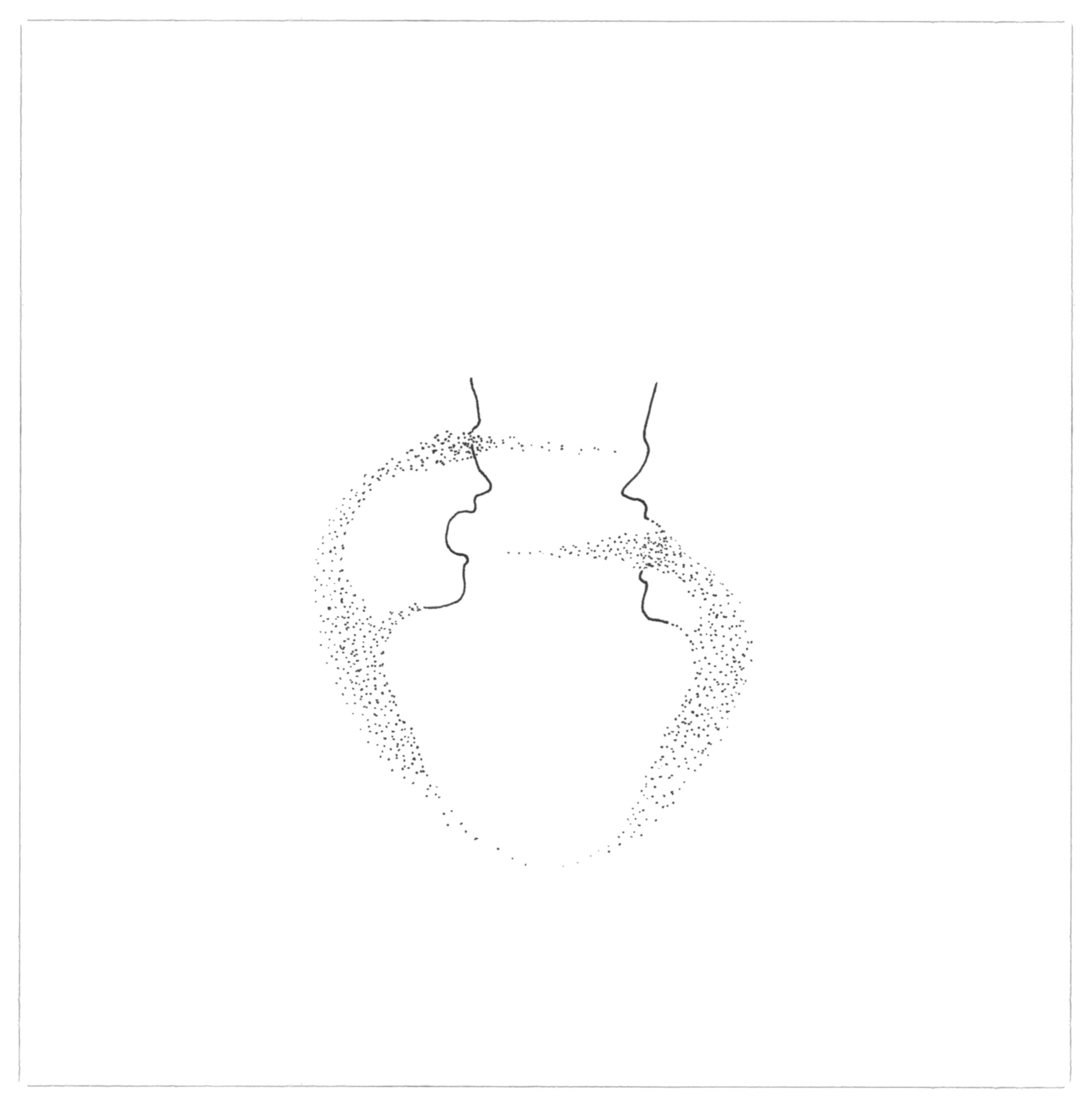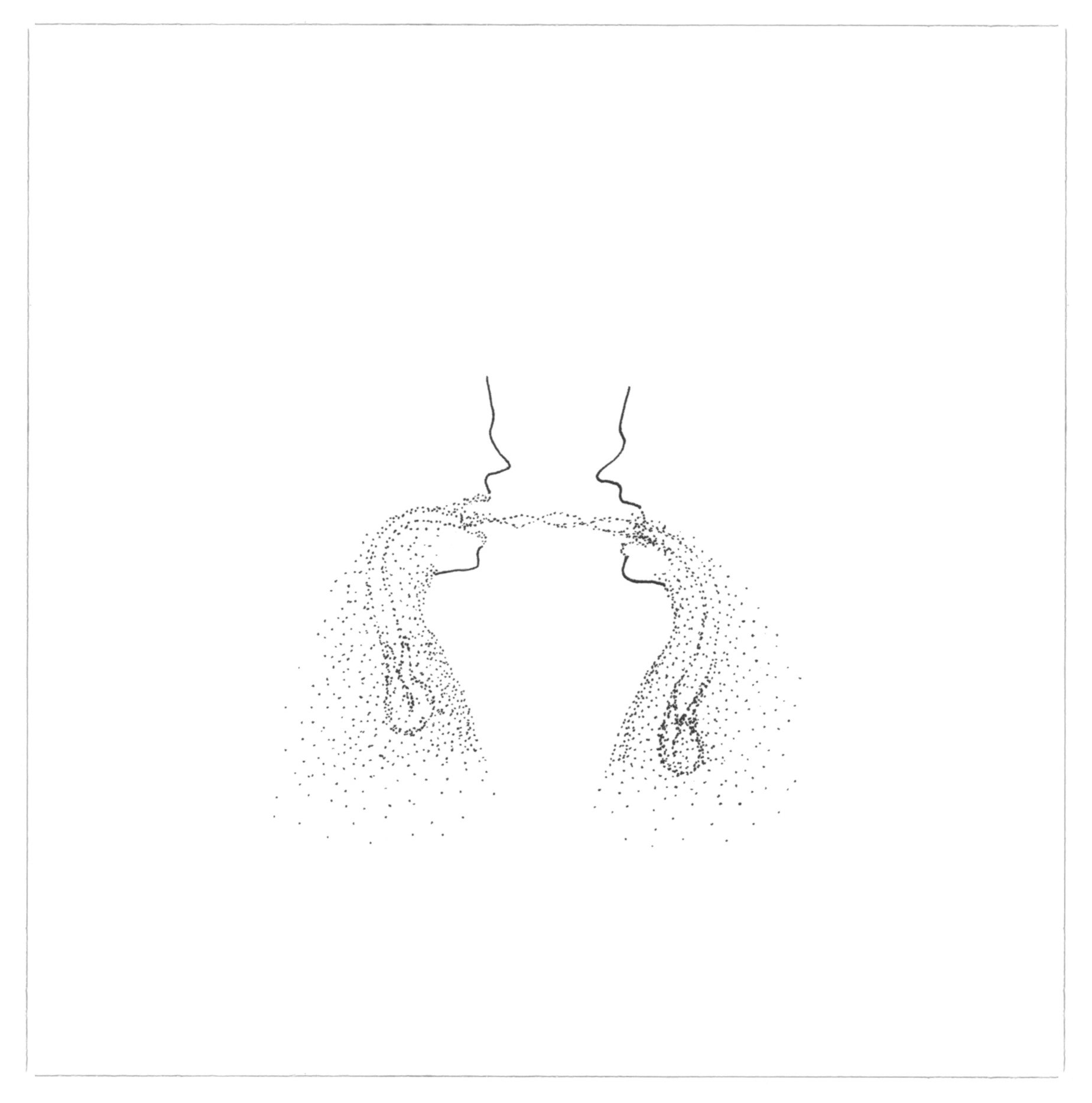 gorge, May 2020, ink on 70g/m2 paper, 15×15 cm
–
I made these drawings in May 2020 in the midst of social distancing and self-quarantine. After my yearlong research on social isolation and embodied loneliness as forms of torture (which resulted in my installation »You're not alone … ever« this pandemic hit me and while I was grappling with the effects that the safety measures were having on my life, I was conducting interviews with people all across the globe to understand what they were going through. And it was that time that my hands found their way in the clarity of these lines.
–
That is why I am particularly pleased how these drawings went public. They literally found their way out of my home into the homes of others: The curator Julia Katharina Thiemann invited me to her mail art project »You've got mail!« in which 16 people from the arts and 16 randomly selected people from Mannheim/Ludwigshafen received a fine-print of these drawings in their mailboxes. A tremendous idea of continuing the mail art tradition and its historical ties to its subversive, political tradition, but also making art accessible in a private setting outside of a screen. I am very touched that these drawings were first seen in the intimate scenery of kitchen tables, living room couches or other places called home.
–
The next public step came shortly after in the exhibition »CoNTACT – ways of distance and touch« on touch, proximity and connections at frontviews/HAUNT (Berlin). The curator Daniela von Damaros selected videos, drawings and performances that highlight the bodily impact of this time (you can find her text on the drawings here). I am honored to be part of this show as these drawings are innately corporeal to me.
–
And last but not least, the drawings are also presented on the »Kontinuum« website – self-proclaimed as »something between Archive and Project Space« in which the team of the Kleine Humboldt Galerie (Berlin) have invited artist around the world to share their work in dealing with the current situation marked by the pandemic especially how »the way that these difficult, weird times are changing internal and external structures, our work, our everyday life and so much more.«
–
For more on these exhibitions that seek ways on where and how we experience art during these times:
You've got mail! Instagram: @youve_got_mail_ @juliakatharinathiemann
CoNTACT – ways of distance and touch: @dada4art
KONTINUUM: https://www.somethingbetween.org/ @kleinehumboldtgalerie