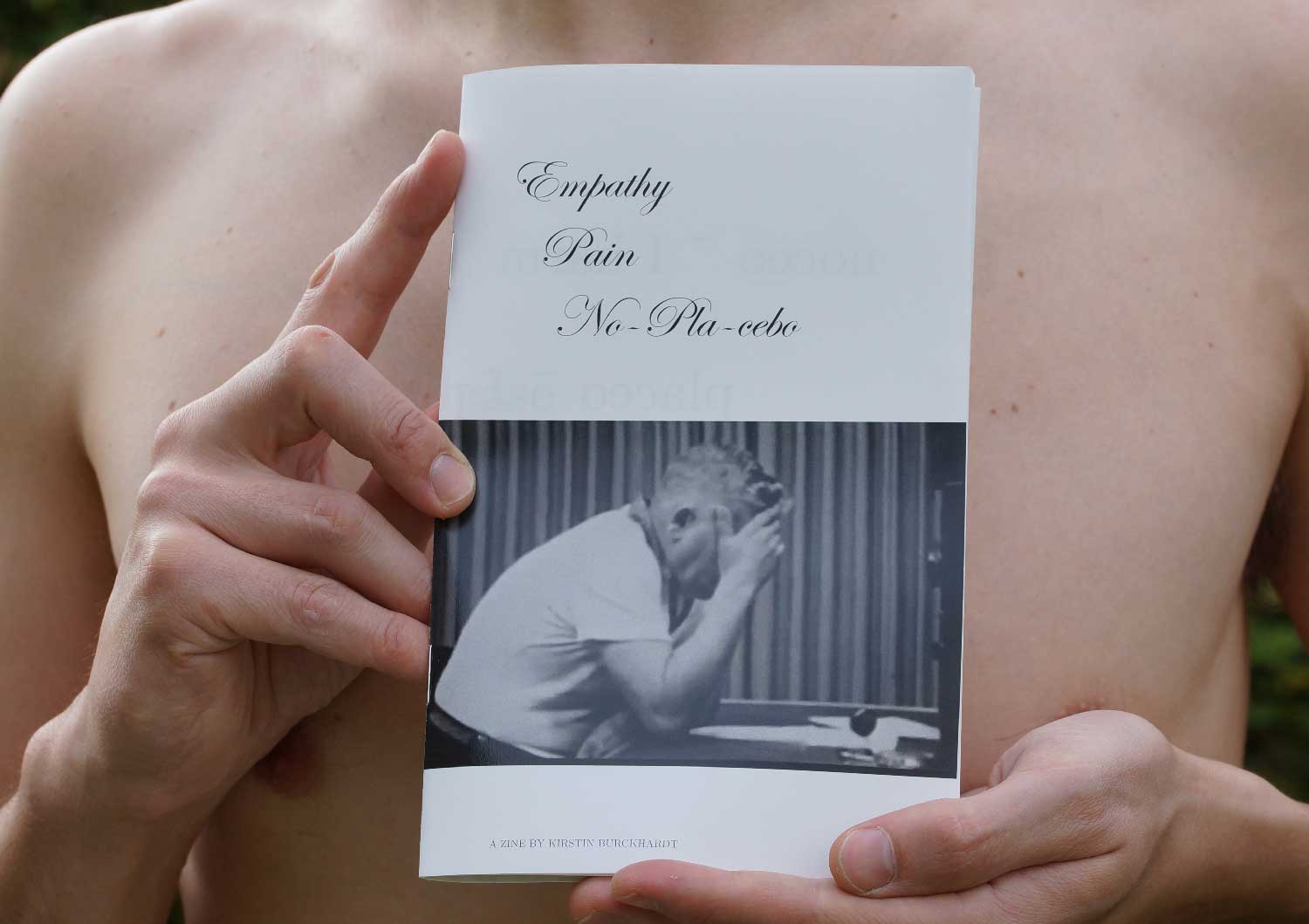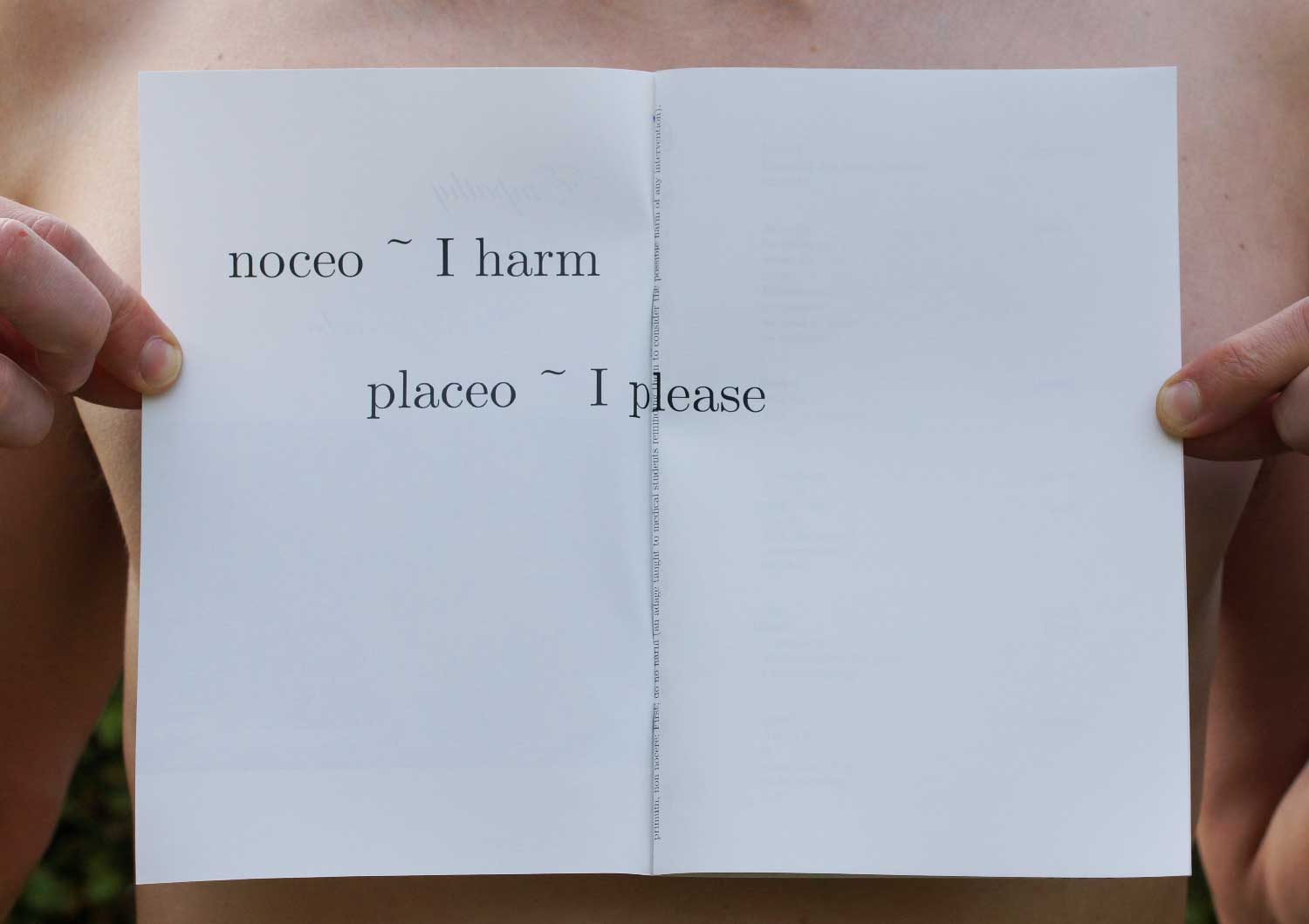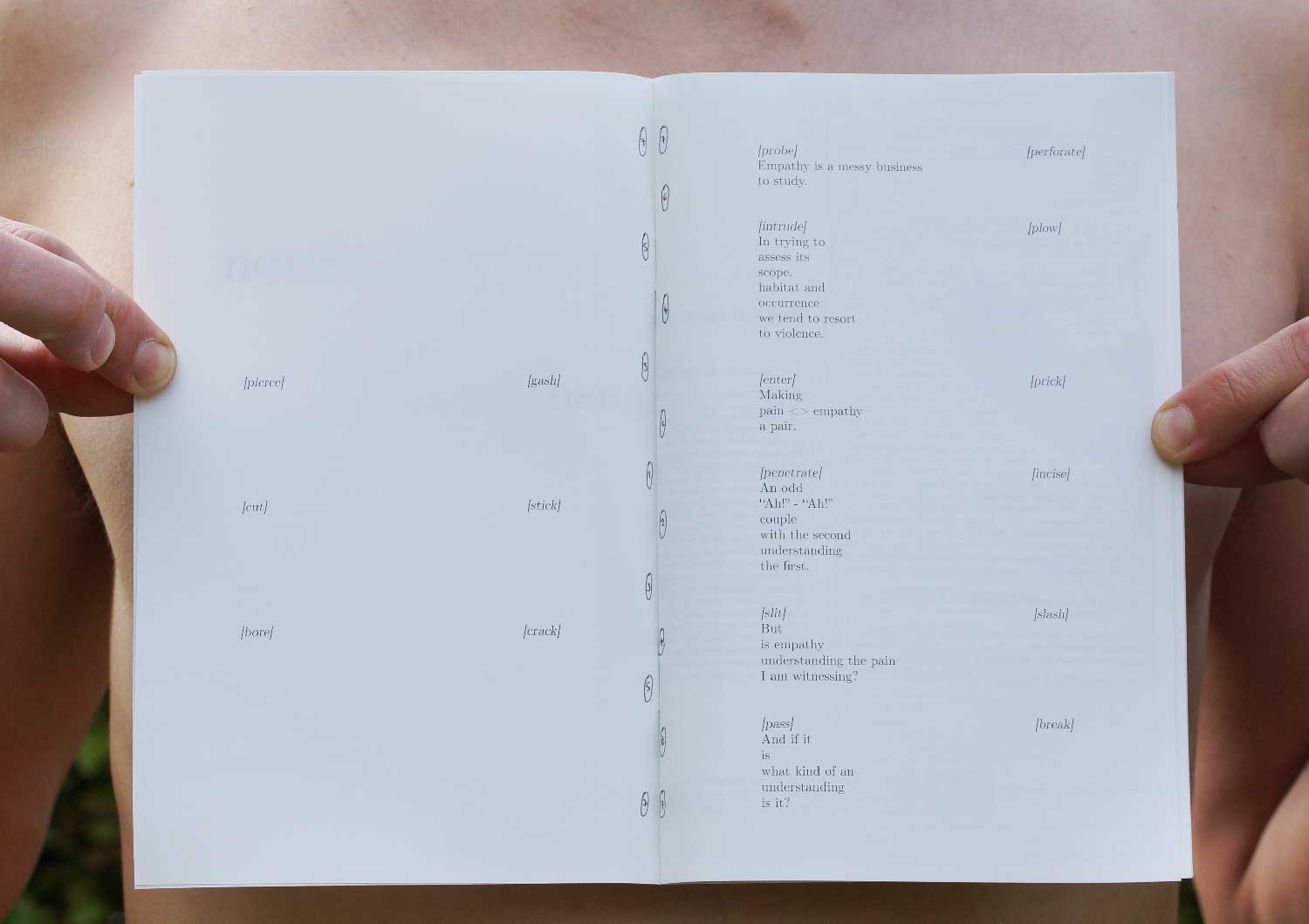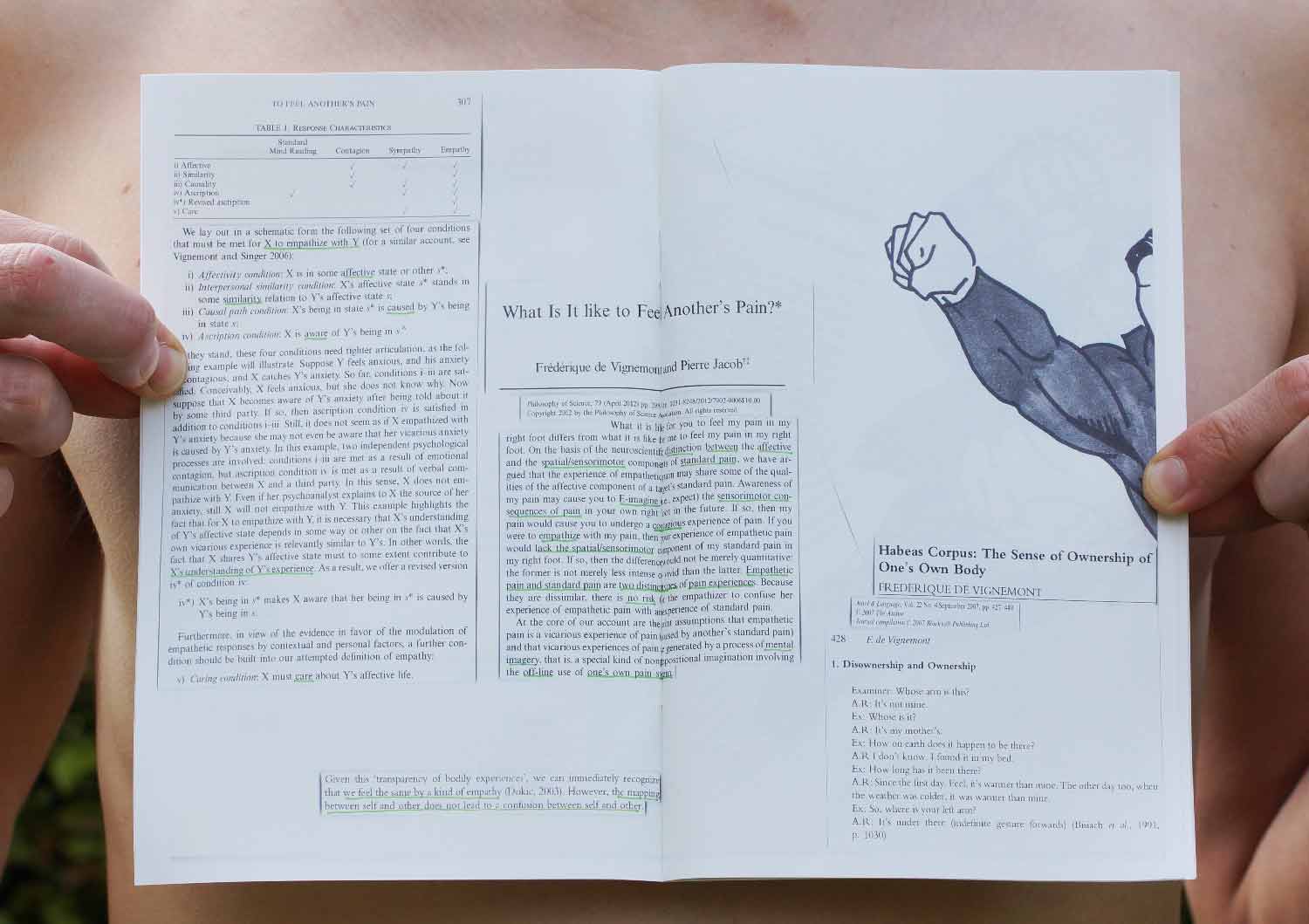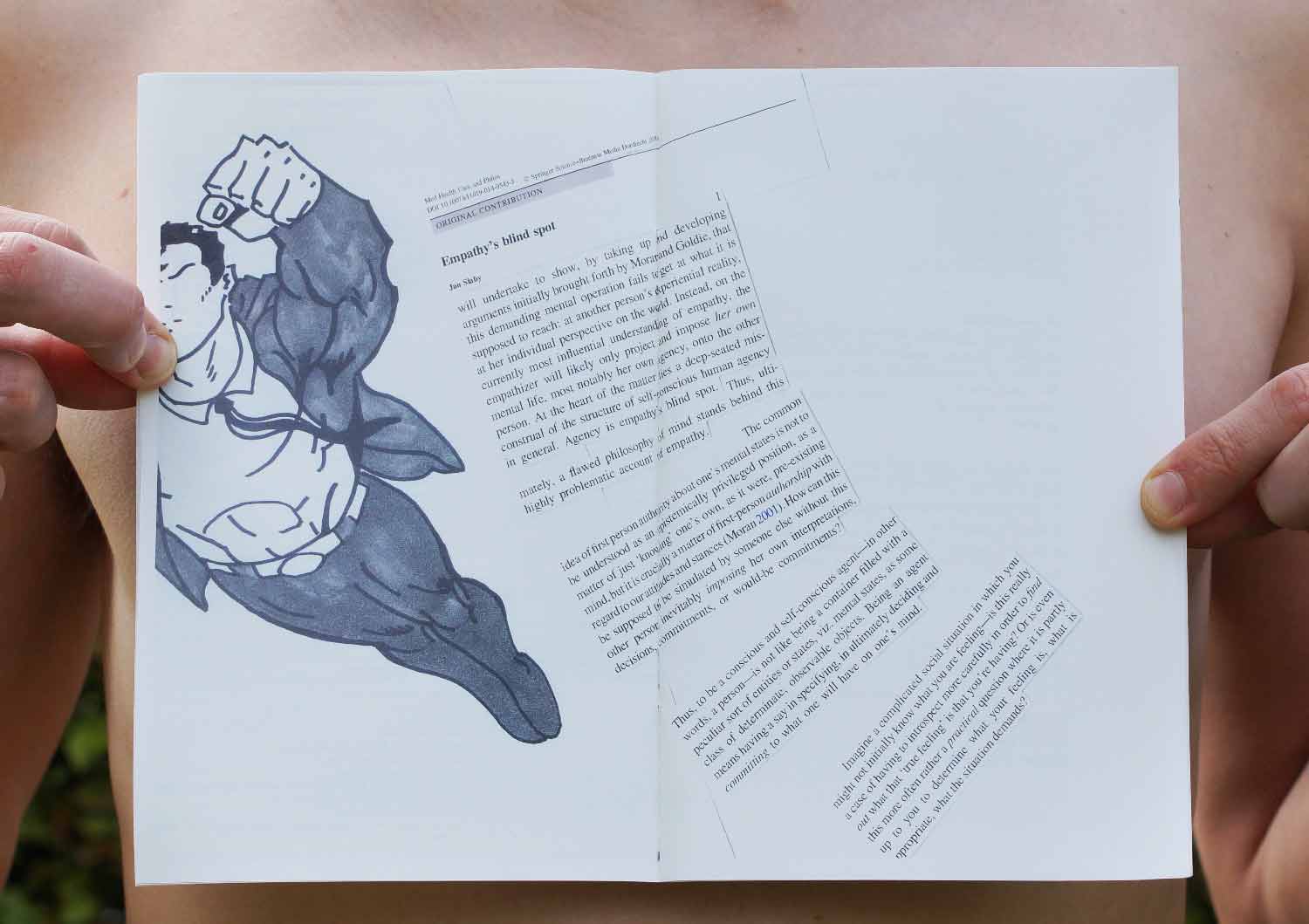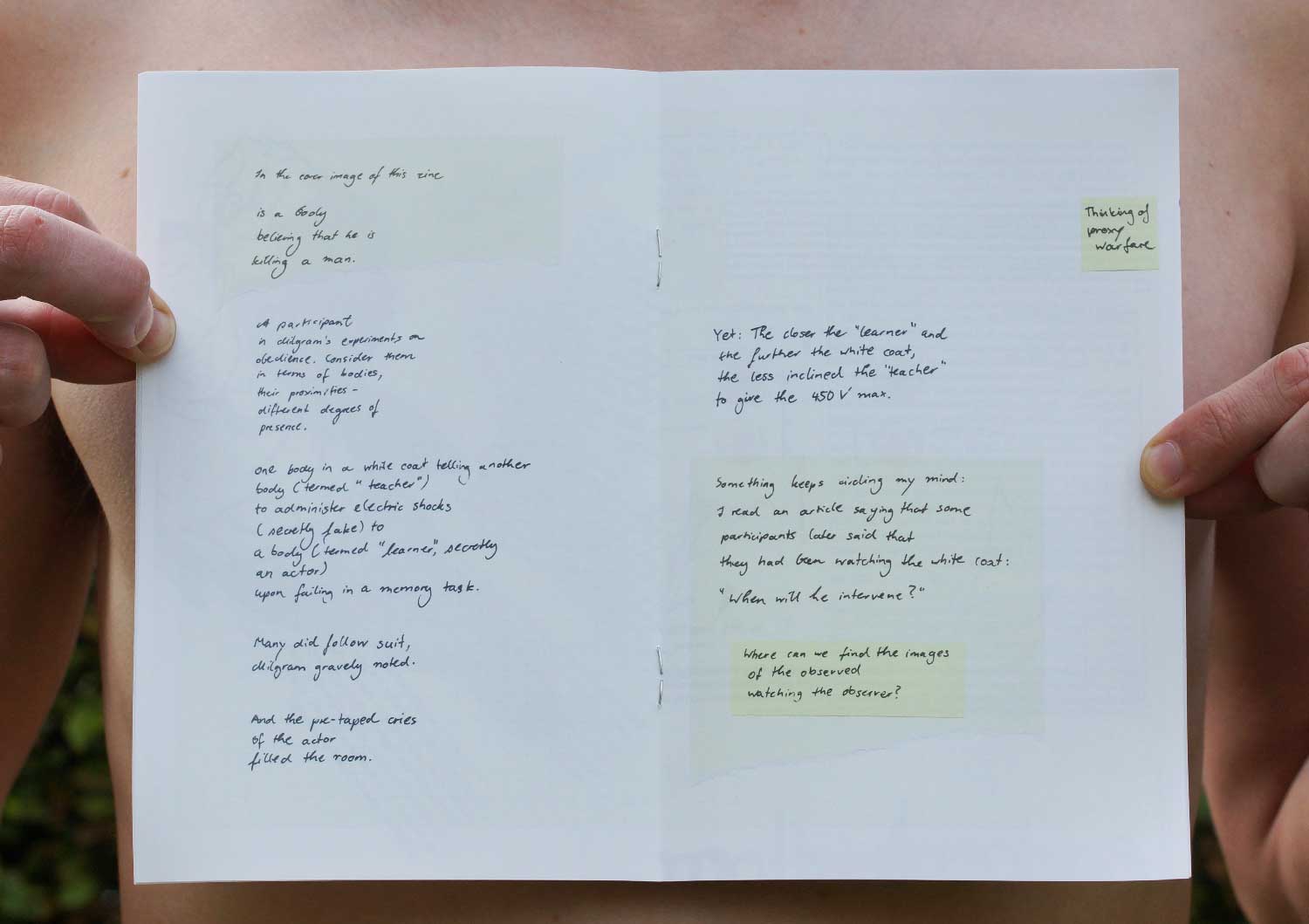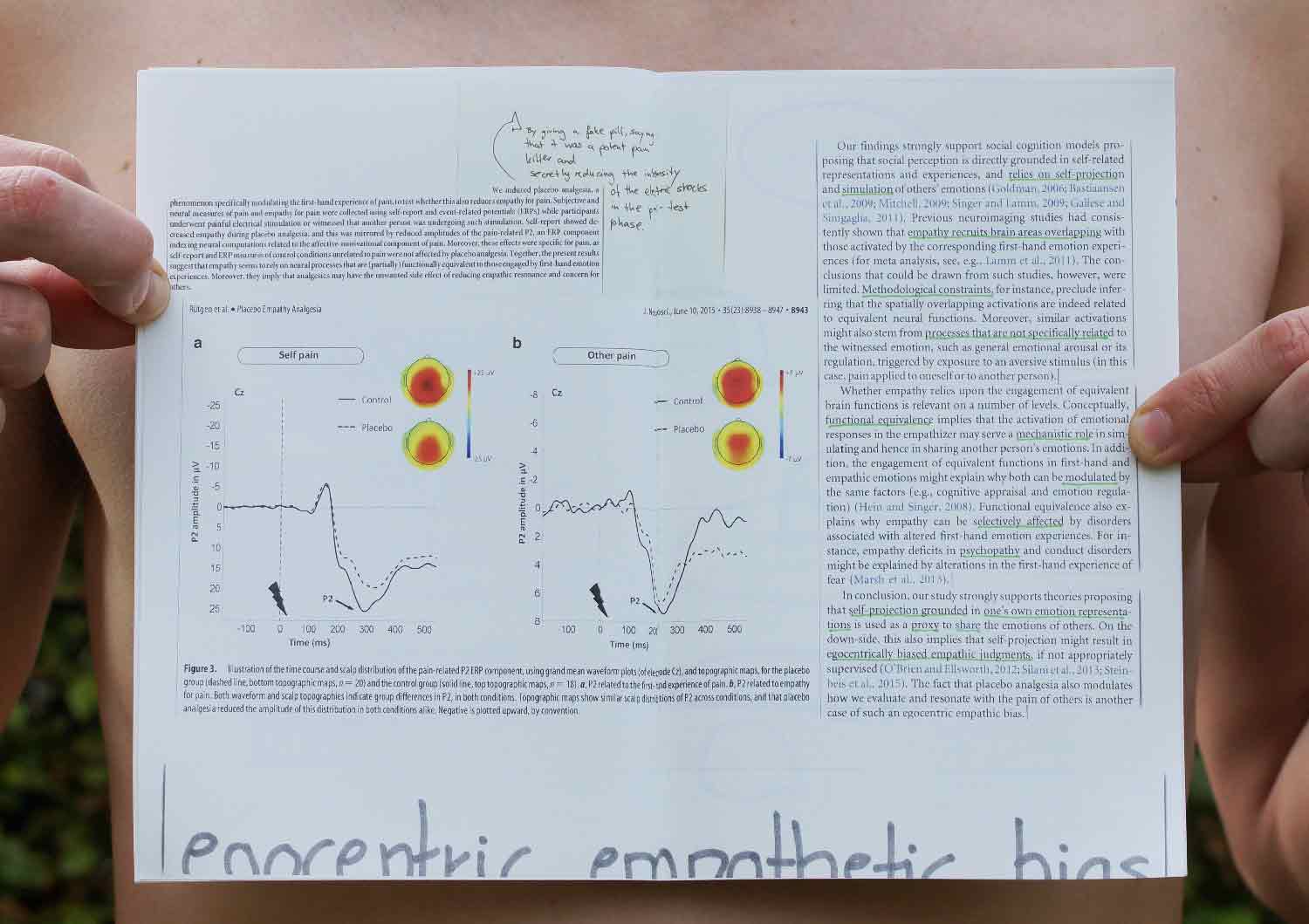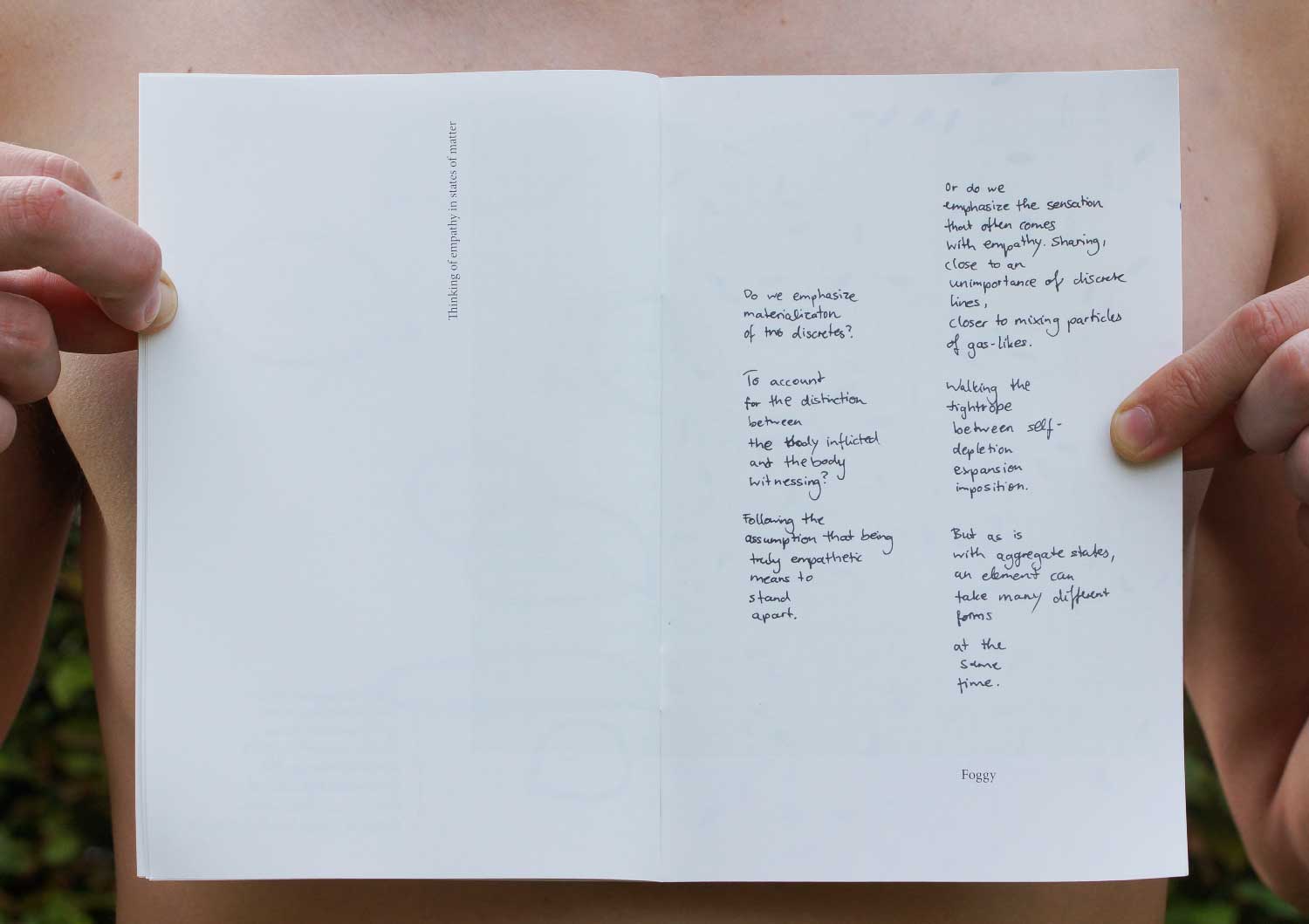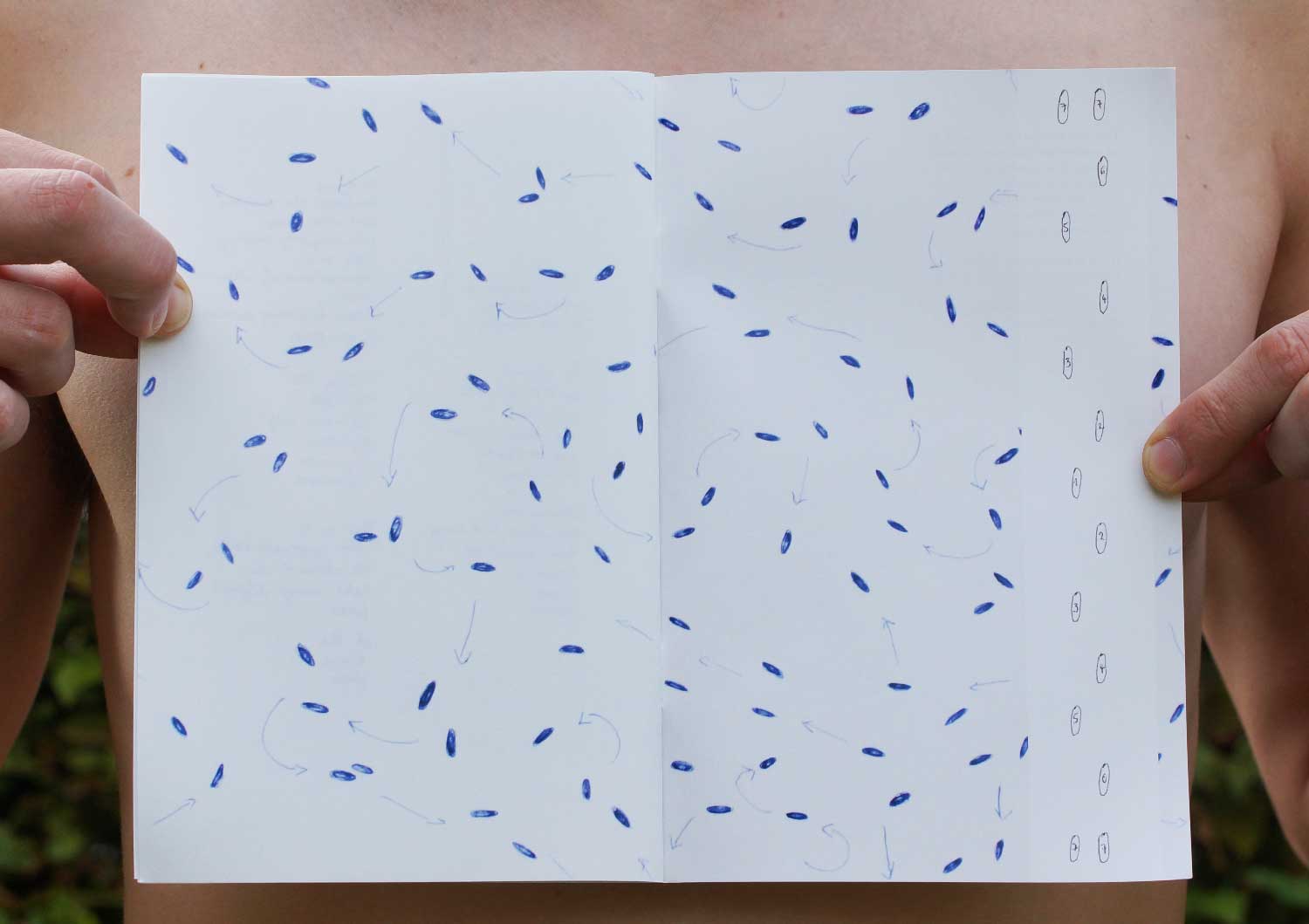 Empathy Pain No-Pla-cebo, 2017
Zine (artist book), 14 x 22 cm, 20 pages, color print, self-published on the occasion of the Festival of Future Nows 2017→∞, Hamburger Bahnhof Berlin, 14-17/09/2017
Edition of 20 + 5 artist proofs
Sold at Buchhandlung Walther König, Hamburger Bahnhof Berlin, edcat.net, and by direct inquiry

"This zine is especially intended for
all readers working with the body.
Consider it a choreographic piece in
as much as a detective
aligns the traces of bodies left
to combine them into
a thickening of plot.
When is the mystery solved?
What is empathy without borders?
In this spirit I offer a stage and let
the players do what
they do best:
        make believe"